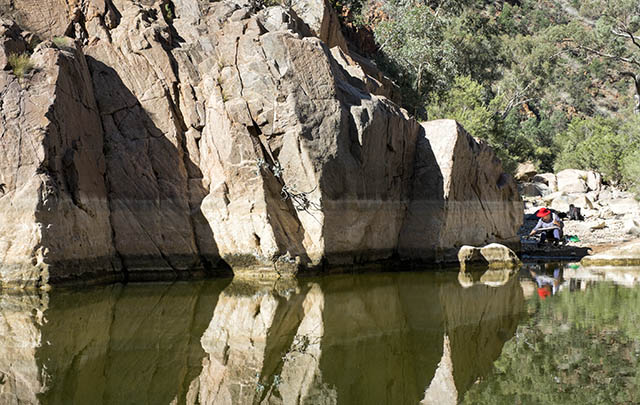 Red Hat
Posted by Peter MacDonald
On May 28, 2014
1 Comments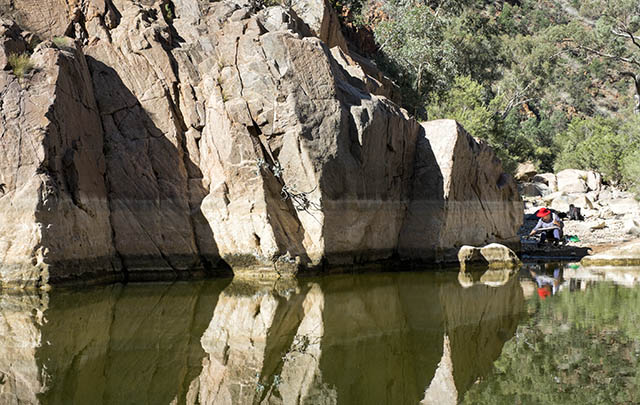 It is not often I get the chance to include people in a landscape, so I take the opportunity when it arises.
The touch of red from the artist's hat is a nice splash of colour amongst the stark rockface and the reflections in the waterhole.
It's been a hectic three months and it is not over yet.
I was back at Arkaroola shooting aerials after the successful workshop there a few weeks ago.
Because the window for that was so small, there was plenty of time to revisit one of my favourite places there…..Nooldoonooldoona waterhole