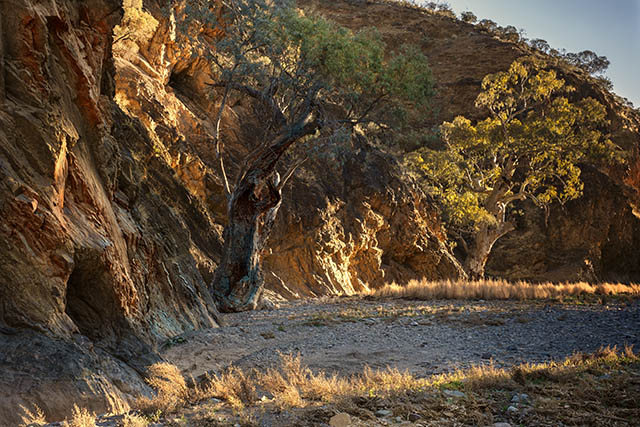 Along the Parachilna Creek
Posted by Peter MacDonald
On August 23, 2014
0 Comments
A simple scene, yet one that I find quite interesting, mostly because of the light falling across this bend in the Parachilna Creek .
Of late I have become aware of many landscape photos that are a composite of two or more images which have been worked in Photoshop to the point where they look unreal.
I guess this is a trend like any other but is seems more like graphic art than photography.
I had taken some shots of this location previously but I had missed the light and my composition wasn't particularly good.
A few minutes of interesting light and a single shot in a location that is passed by many people daily.