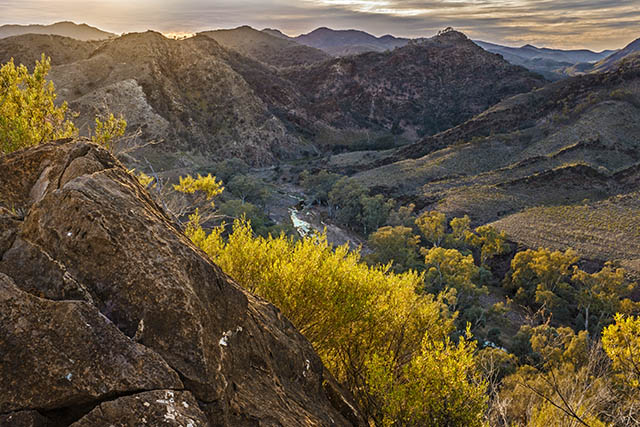 The Oratunga Gorge
Posted by Peter MacDonald
On August 29, 2014
1 Comments
As often happens in the Flinders Ranges, the morning can see a bank of cloud over the eastern ranges while there's clear skies to the west.
There is a sharp contrast from the previous post but not much time between the two photos. The cloud bank is most obvious though.
It's taken from the same sharp ridge with another glimpse of the creek referred to in the previous image.