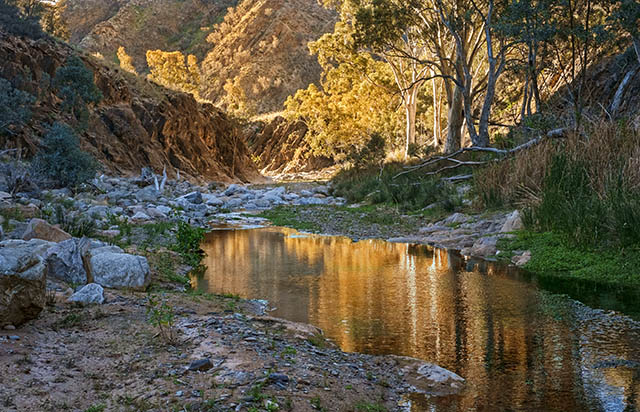 The Running Brook
Posted by Peter MacDonald
On September 8, 2014
0 Comments
This stretch of water was a real surprise. Such a beautiful and peaceful scene.
When I photographed the Oratunga Creek from the ridges above a few days earlier, it looked quite tiny.
Up close it is substantial as far as creeks in the Flinders Ranges go.
Despite the tranquil waters, the stream flows quickly and noisily among the rocks.
This was the point where the waters appeared above ground. It was quite a way upstream.
Further into the ravine the bed is dry but there may be places even further upstream where it reappears once again.
However in this photo it is easy enough to see the steepness of the slopes all around.