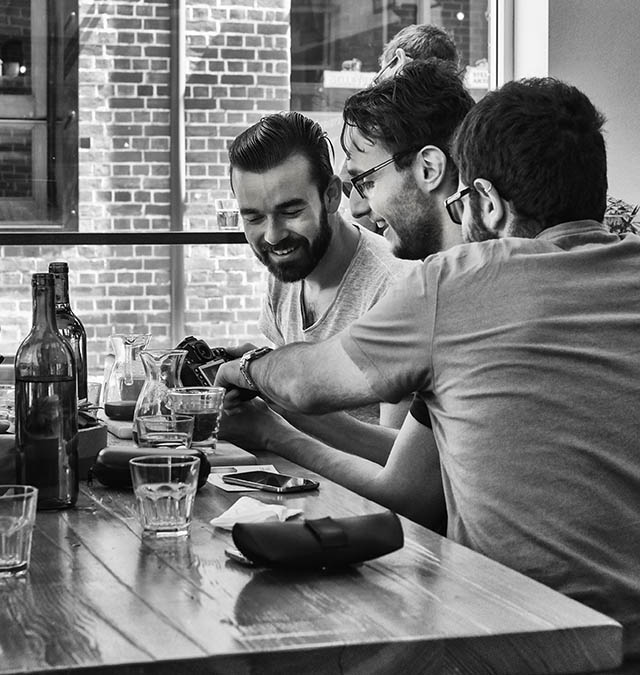 The Photograph.
Posted by Peter MacDonald
On February 1, 2015
2 Comments
There's a resurgence of interest worldwide in black and white photography…a medium that has fallen  from favour in the digital age.
Taking the colour out of an image and using the contrast available can sometimes make a much more power photograph.
This is the first of a three part black and white series of images …… three lads connected by the  photograph that's on the  camera's screen.