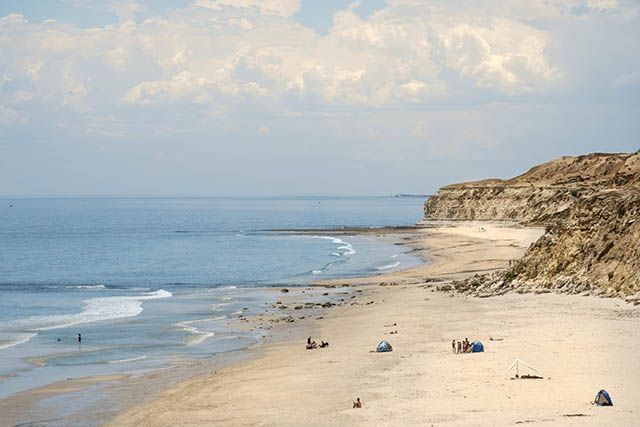 Painterly
Posted by Peter MacDonald
On March 23, 2015
0 Comments
There are  two elusive qualities that can make a good landscape.
One is a painterly-like feel to the image.
The other is a sense of peace about the scene.
This image taken of Port Willunga on Adelaide's southern beaches comes reasonably close on both counts.
Perhaps its the beach-gowers that add that little extra touch even though they are so small.
If there was the luxury of painting the scene, the clouds would probably have looked a little more effective positioned closer to the horizon.