Old Shearers
Posted by Peter MacDonald
On November 10, 2020
0 Comments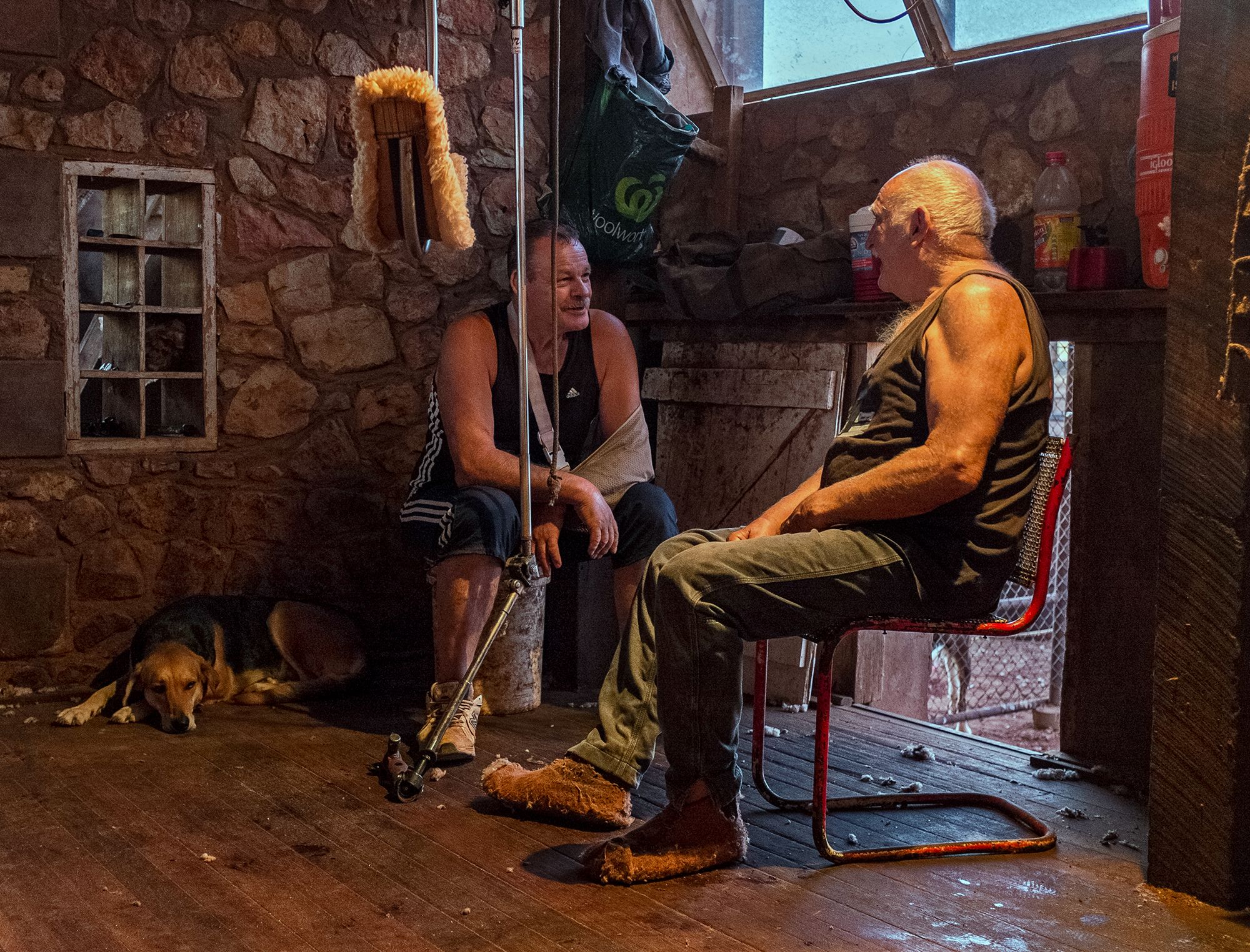 In an ideal world the bar that drives the shears could have been better positioned but this was not a posed shot.
I was more interested in framing the photo to include the dog, the window and the sponteneity of the two old shearers in conversation.
It is one of my favorite images from the Commonwealth Hill Station shoot in Outback South Australia I did for the R M Williams publication "Best of Outback Stataion"s back in March.
The old chap on the right is 73 years of age. He's been shearing for 53 years and his tally is over a million sheep shorn in that time.