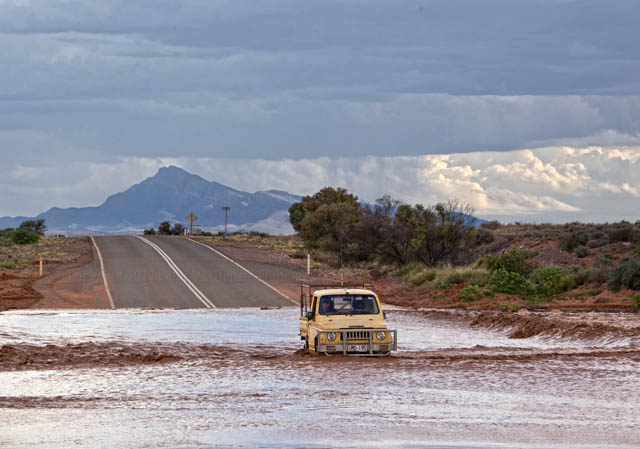 On the Road
Posted by Peter MacDonald
On December 18, 2011
1 Comments
Flood Waters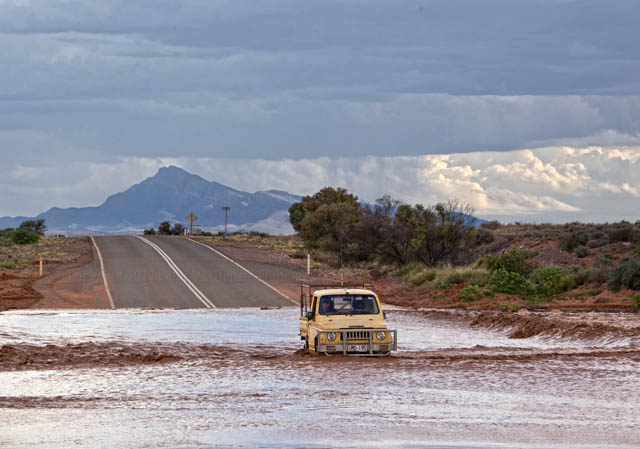 There are probably ten big creeks along this road but yesterday afternoon just two were flooded.
A not unfamiliar occurrence around the Flinders Ranges and the Outback which can catch out the unwary traveller or camper foolish enough to camp in a creek bed.
The actual downpour can be many kilometres away in the mountains, but a flash flood will have millions of gallons of water heading down from the mountains to nearby Lake Torrens.
It is all over though in a couple of hours.
.