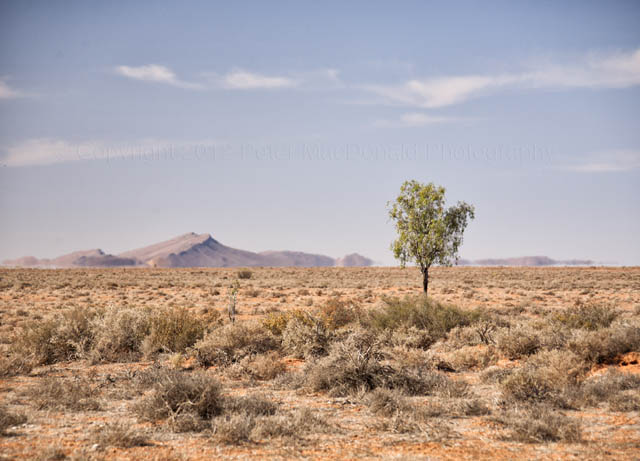 Summer Heat – Beltana Station
Posted by Peter MacDonald
On February 22, 2012
0 Comments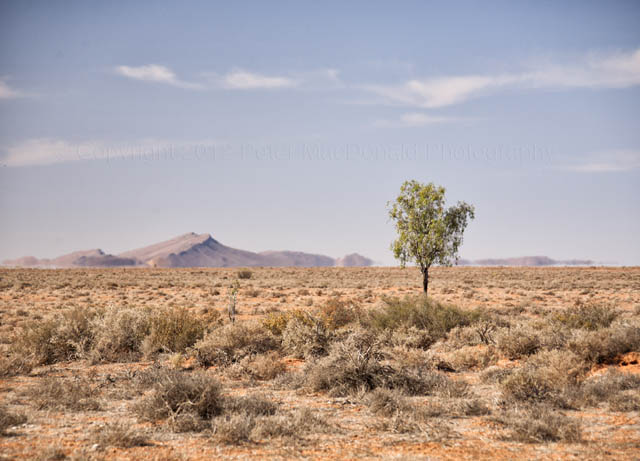 After posting the last photograph of the ruins at Black Rock I thought it would be a good idea to look for photographs I have made that illustrate the heat of summer in the Flinders Ranges and Outback.
It is generally very hot, many businesses close at least for part of the hottest months, visitors stay away and locals who are used to the heat, tailor their lives accordingly.
Usually the early morning or late afternoon is the time for photography, but using the harsh light of the middle of the day can illustrate the heat of summer.
Like here, where there is a hint of a mirage along the base of Bayley Range on Beltana station in the northern Flinders Ranges that helps tell the story.
I used an aperture of f5.6 to get a sharp foreground and a soft focus on the ranges behind. The shutter speed was 1/125 sec, ISO 100.