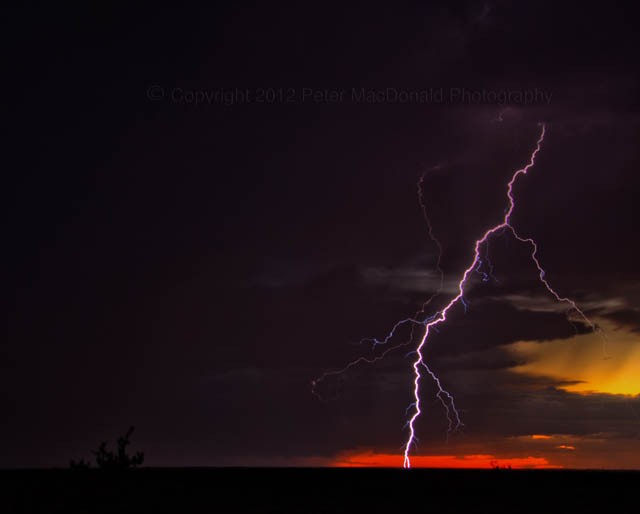 A Prairie Sunset
Posted by Peter MacDonald
On March 14, 2012
1 Comments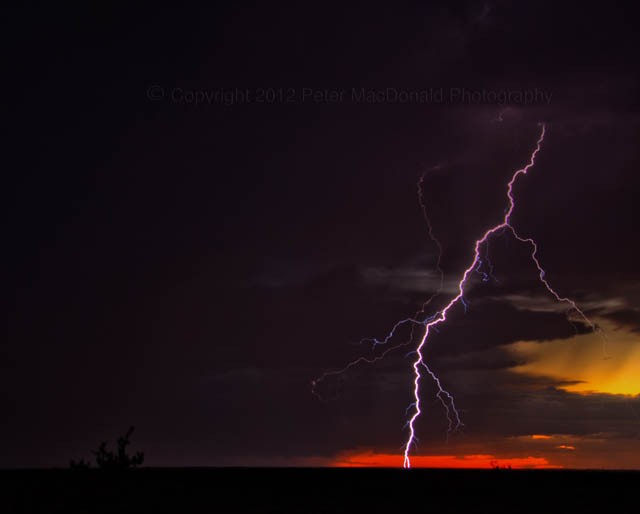 This site doesn't set out to be topical or up to the minute, but this sunset is but a little under an hour old.
View from the front porch of my house – a safe place in yet another a thunderstorm.
Camera Details: f6.3, exposure 23 seconds in Bulb mode ISO 100. Canon 5D Mk 2 and Canon EF28-300mm f/3.5-5.6L IS
USM lens.
In hindsight I would have probably used a different aperture setting but with the light disappearing so quickly there wasn't much time for anything but an educated guess.