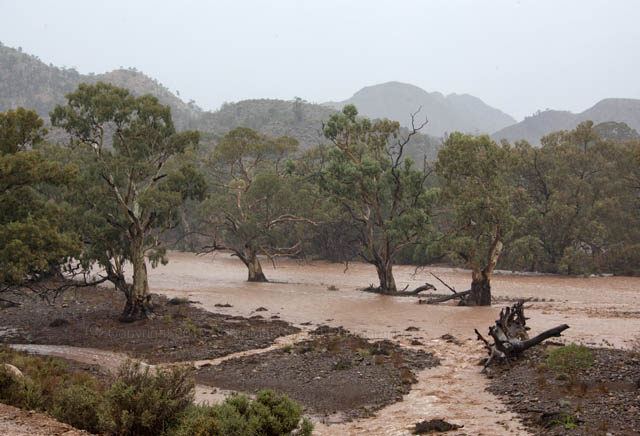 Running Rivers
Posted by Peter MacDonald
On March 1, 2012
1 Comments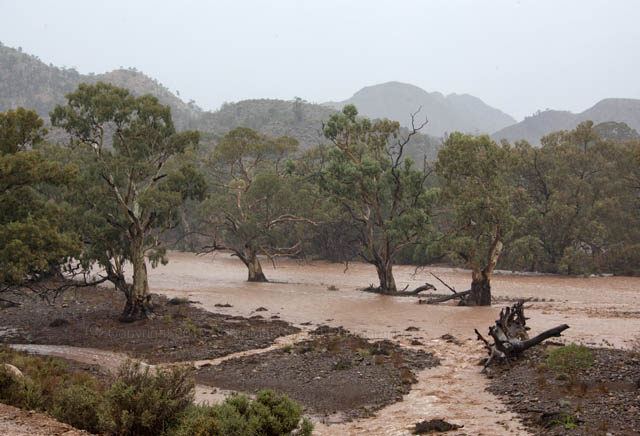 This has been a pretty common sight in the Flinders Ranges and Outback in recent days. Outback floods, fast running creeks and rivers don't get seen by a lot of people when they are at their most spectacular, mainly because roads are cut by the flood waters too.
This is the Parachilna Creek and about the only place I could get to it without running into trouble.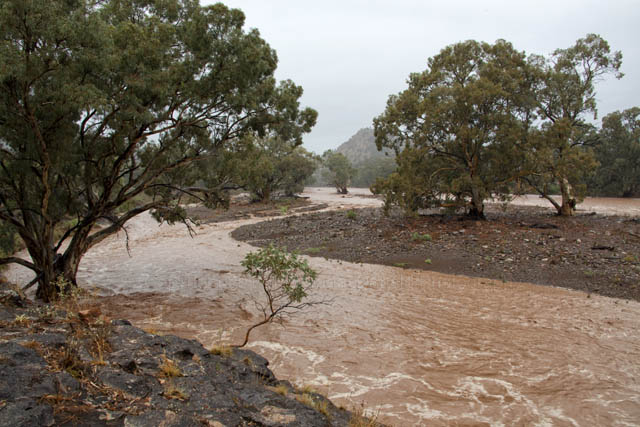 These waters will probably make it all the way to Lake Torrens to the west, but in many cases it disperses across the plains before reaching the lake.
People thinking of travelling in this part of the world should check on road condition here before setting out.