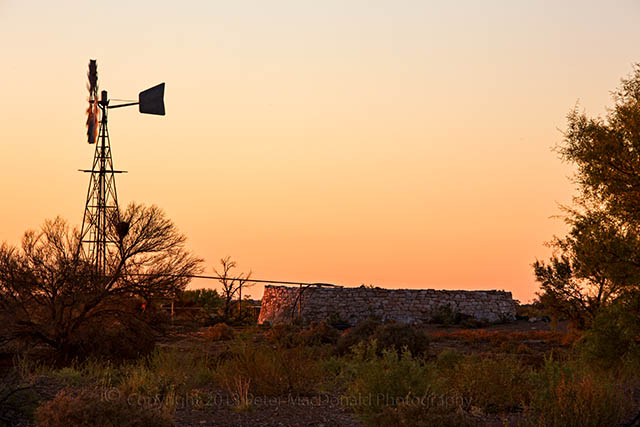 Old Stone Tank
Posted by Peter MacDonald
On January 11, 2013
0 Comments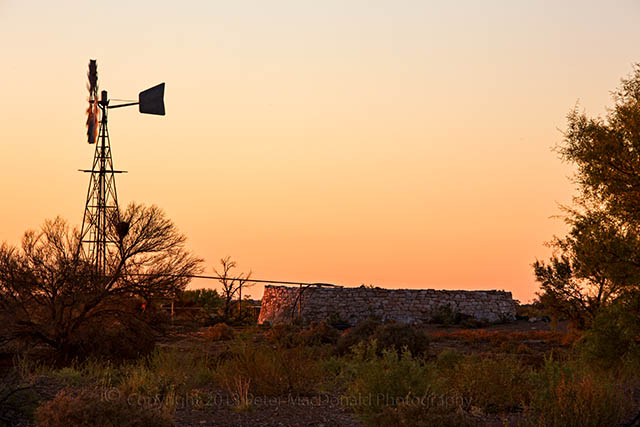 It was 45 degrees on my back porch this afternoon at 3 o'clock and it wasn't much cooler when I took this photo last week.
This old tank has seen a few hot summers and temperatures sometimes in the 50s.
It was built in the 1870 as far as anyone can remember. Even today it is still in use on Nilpena station which backs onto the eastern shore of Lake Torrens.
The tank holds a substantial amount of water from the bore and it will probably see in a few more summers yet.
Photographing in extreme temperatures in outback Australia has some advantages. There seems to be more intense and unusual colours to capture when the days are long and extremely hot.
However it's not recommended for the inexperienced or foolhardy.