A Tail or Two
Posted by Peter MacDonald
On February 19, 2013
0 Comments
I have been working on a commission at Arkaroola in the northern Flinders Ranges recently. It required an afternoon shot, so mornings were free.
It was a chance to visit a really beautiful waterhole there.
I have taken photos of Arkaroola Waterhole previously in the morning light but when it has been nearly full. You can see one of the images here
Now well into summer the waterhole has contracted to where the water level is quite small.
However it has become an essential part of life for all the wildlife that live in the area.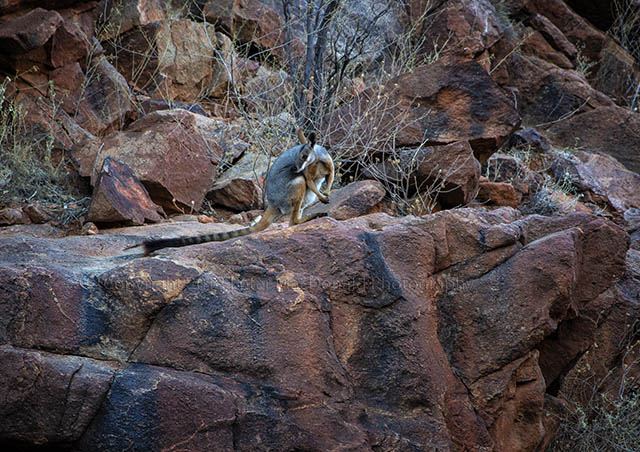 Before the sun's rays had reached the rocky crags surrounding the waterhole it wasn't hard to spot yellow-footed rock wallabies.
I counted eight and took quite a few photos. I've used just two that show the little wallaby's extra long tail – a very handy body part that enabled them to be so nimble across the rock slopes that are their home.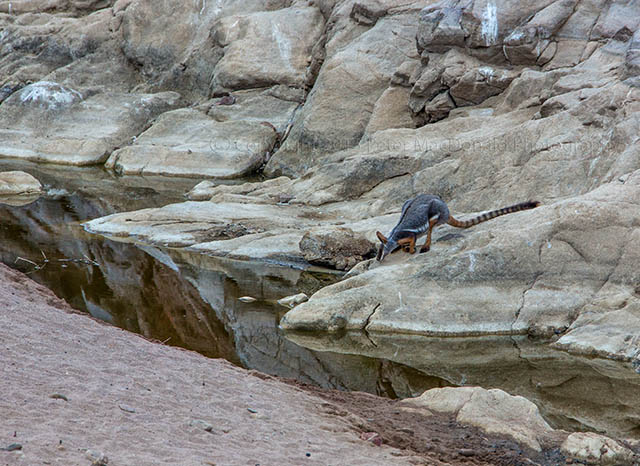 I've posted articles about yellow-footed rock wallabies before and how they are still considered endangered.
You can find that on the link here.
However actually photographing them at the water's edge is a first for me.
Beautiful little creatures in a beautiful location.