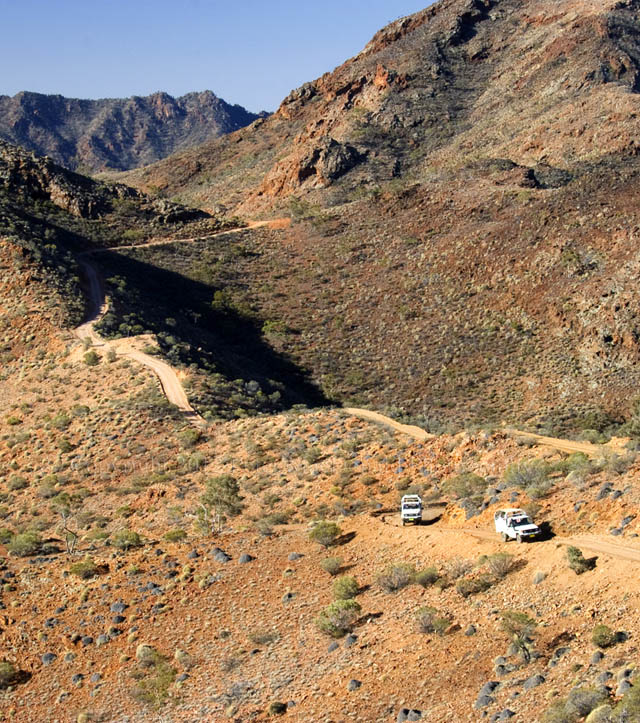 On The Road
Posted by Peter MacDonald
On April 15, 2012
5 Comments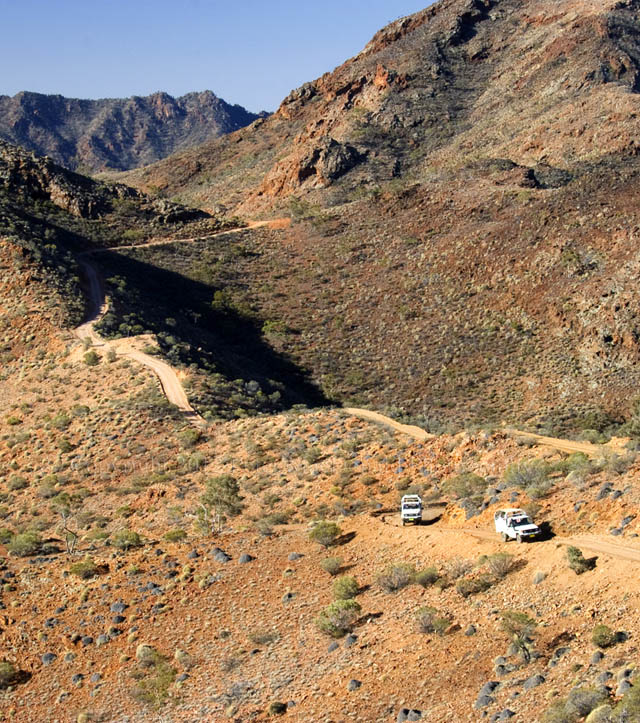 I found this photo after a request for an image depicting the the Ridgetop Track at Arkaroola in the northern Flinders Ranges.
I wanted something that wasn't just the usual shot of a Ridgetop tour vehicle going up Sillers lookout and I came across this,.
The Ridgetop tour has been running for over 40 years and many who follow the Sentimental Bloke will probably have been along this spectacular journey.
For those who haven't, it's almost a "bucket list" thing to do.
This photograph was taken in harsher times, in fact five years ago and I know there's been an enormous burst of regrowth since the breaking of the drought.
I will be back here next week for a workshop and to shoot some new material.